Jamaican Family Search Genealogy Research Library
FREDERICK J. DUQUESNAY
February 23, 1923 - October 27, 2010
Fred was the author of the articles about Jamaica which appear on this site at http://www.jamaicanfamilysearch.com/Samples2/fred.htm, for which we are grateful.
---
Here, in his memory, is the Tribute by Donald Lindo for the Funeral Mass, which was held at Holy Cross Roman Catholic Church, Halfway Tree, on November 6, 2010):
Some of us may remember, (and this is many years ago), the Reader's Digest article entitled "My Most Unforgettable Character"... to me, Fred was one such person.
He grew up on a Jamaican country plantation in St. Mary and in the late thirties, came to Kingston to attend school at Jamaica College. From then on, he lived in the city for his entire life. Although Jamaican, he was of French descent, on both sides of his family. His ancestors came to the island from St. Domingue in the late 1700's when they fled from the revolution there. He was very proud of his ancestry which he had traced back to 750 A.D.
I met Fred in 1938, more than 60 years ago, when his brother Charlie and wife, came to stay at my mother's guest house. I was only a youngster then and as he was five years older than I was, it was quite a few years before we really got to know each other. We had many interests in common, music, art, and Jamaican History.
We were both members of the Jamaican Historical Society and would often go on field trips together. Fred was a great reader and had the ability to easily digest all that he had read. Over the years, he wrote numerous articles for the Jamaican Historical Society Bulletin and before long was co-editor and later editor of their publication.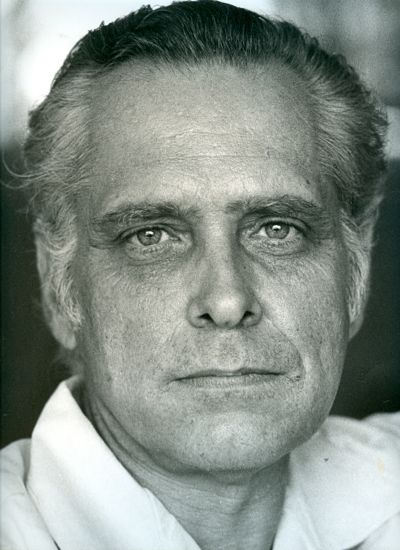 By profession Fred was a dental technician and worked meticulously for many of the leading dentists in Kingston. He was terrified of hurricanes, having experienced the 1951 hurricane in an older wooden house. He was also terrified of driving, but somehow I managed to get him out of that, taught him to drive, and when he got his own little Ford Escort in the 1950's he became a very capable driver.
For several years, we would travel together to New York to attend live opera, concerts and plays. Opera was his passion and I remember one year when we attended nearly a dozen operas in ten days. As Fred had lived in New York in the 1940's when he was studying, he loved the city, with all its bustle, despite his retiring character at home.
Based on his extensive knowledge of Jamaican history, in the 1960's and 70's Fred would regularly submit articles about our history and people, to the Gleaner. They were always published. Currently there are nearly twenty of his articles on the internet and they all make very interesting and informative reading.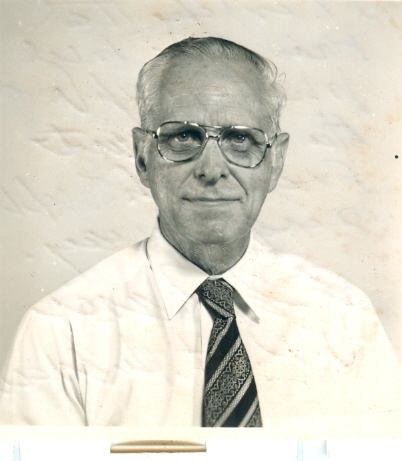 Fred has also written two books - "A Princess for Port Royal" and "Christmas Northers". These are fictional, but both are based on research that he had done on living people of the period. His second book is about Rosa Palmer, the "good Mrs. Palmer" for whom Rose Hall Great House was built.
Fred loved gardening and until quite recently, he would tend to my little garden that might never have existed had it not been for him. Like his older brother Fr. Damian, (who is now 92) he was deeply religious, and loved plants, which he tended with loving care.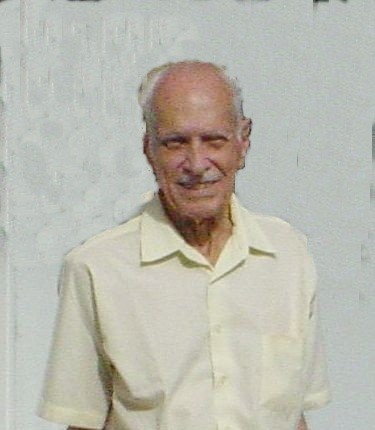 Fred was a kind, sensitive and thoughtful person. He liked people and was a good conversationalist. We will miss him. He will long be remembered, and without reservation I can say that over the 60 odd years of our friendship, he was a true and sincere friend. I know that he also appreciated the friendship that so many extended to him.
---
[Following the Mass, his body was interred in the Calvary Cemetery in the DuQuesnay family plot, next to his mother's grave.]
---
© 2013. Jamaican Family Search hereby grants you a limited license to copy and use the materials provided on this site solely for your personal, non-commercial use. No other use of the site or materials is authorized. You agree that any copy of the materials (or any portion of the materials) that you make shall retain all copyright and other proprietary notices contained therein. Posting of materials on other Web Sites is strictly prohibited.
---
SEARCH THIS SITE
---
GO TO:
Help - Frequently Asked Questions
Jamaica Almanacs Slave-owners, Civil & Military officers, Magistrates etc.
Items in the Samples Directory
Items in the Members Directory
Transcriptions from Registers and Wills (Church of England, Dissenters, Civil Registration)
Jamaican Roman Catholic Church Registers - transcriptions
Jamaican Methodist Baptisms - transcriptions
Jewish births marriages deaths - transcriptions