Jamaican Family Search Genealogy Research Library
MONTEGO BAY, JAMAICA: DOCTOR'S CAVE BEACH
In about 1900 Dr. Alexander James McCatty found a beach in Montego Bay, Jamaica, that was accessible only by descending through a cave. In 1906 he made over this private beach for the use of a bathing club. In the 1940s groins were built on either side of the beach to prevent sand erosion, and they have added considerably to the size of the beach.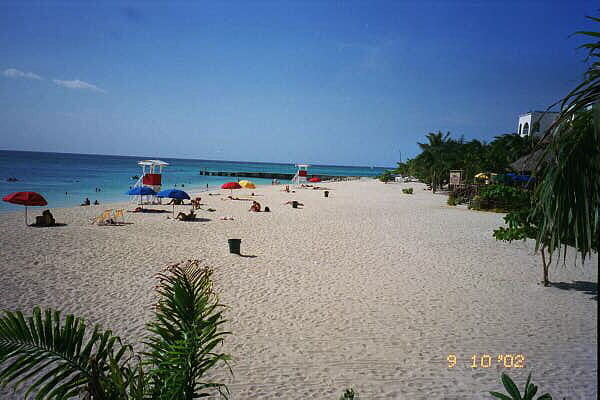 In about the year 2000, shops, restaurants and palm trees were added at the back of the beach.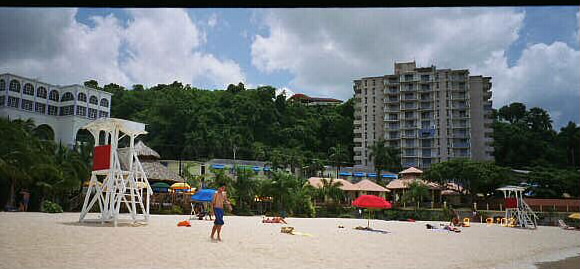 From the beach one can see across the water to Round Hill, and in the distance the Lucea area of Hanover.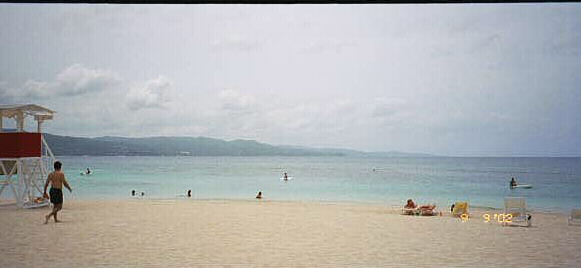 ---
© 2013. Jamaican Family Search hereby grants you a limited license to copy and use the materials provided on this site solely for your personal, non-commercial use. No other use of the site or materials is authorized. You agree that any copy of the materials (or any portion of the materials) that you make shall retain all copyright and other proprietary notices contained therein. Posting of materials on other Web Sites is strictly prohibited.
---
SEARCH THIS SITE
---
GO TO:
Help - Frequently Asked Questions
Jamaica Almanacs Slave-owners, Civil & Military officers, Magistrates etc.
Items in the Samples Directory
Items in the Members Directory
Transcriptions from Registers and Wills (Church of England, Dissenters, Civil Registration)
Jamaican Roman Catholic Church Registers - transcriptions
Jamaican Methodist Baptisms - transcriptions
Jewish births marriages deaths - transcriptions